Raintime high pressure fog technology
Air steles Calafatti Square, Vienna
High pressure fog art technique
Delivery & installation Raintime Ltd
Planning Weinhäupl architects Ltd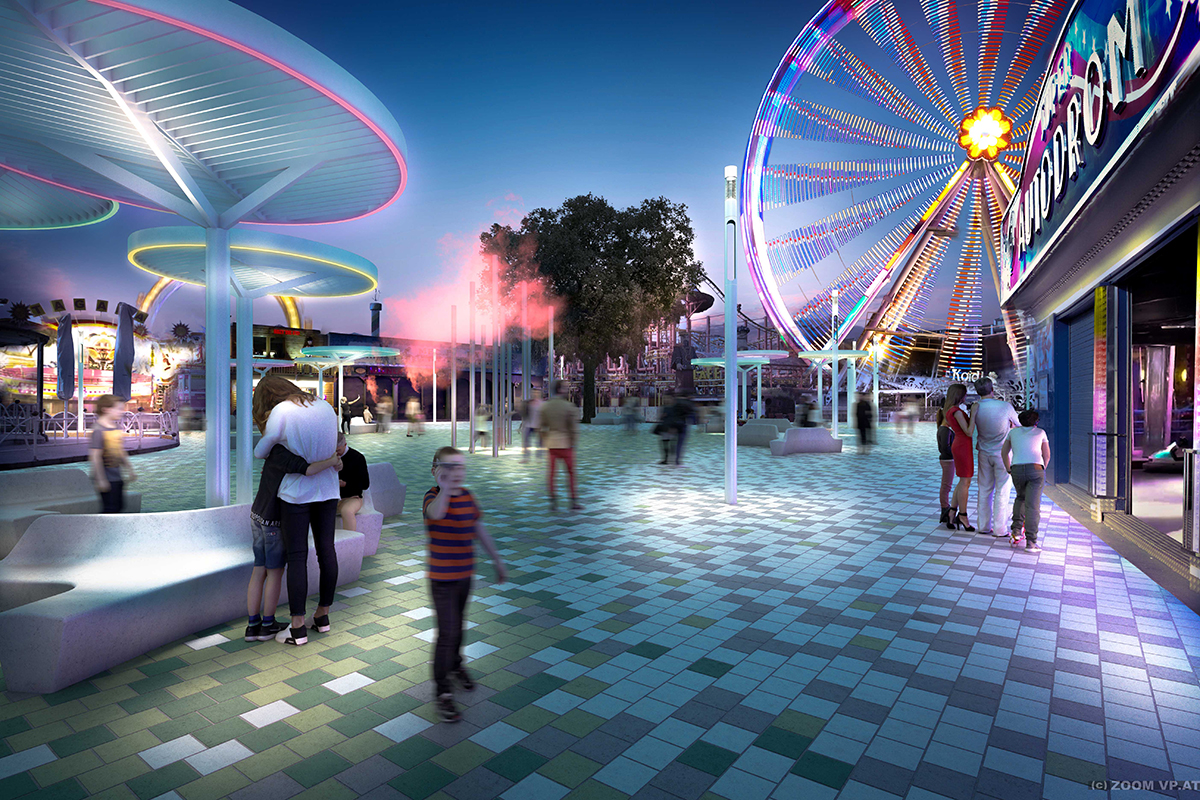 © Weinhäupl Architekten, 2018
In the middle of May 2019, this cooling point with 9 air steles will open at Calafatti Platz in the Prater in Vienna's second district. For the planning the Weinhäupl architects Ltd is responsible. The high pressure fog cooling system and the implementation of the project is carried out by the Raintime Ltd.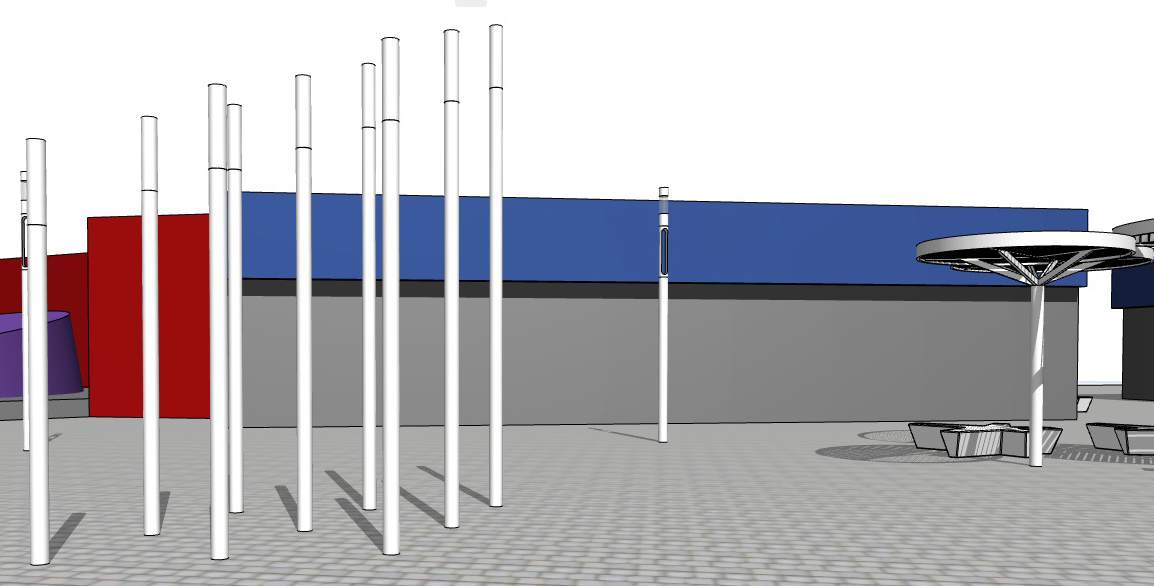 © Weinhäupl Architekten, 2018
Technical specifications
70 bar high pressure fog pump (1 to 6 liters per minute)
Noise level <65 dB (A) at 0.2L per minute
Power consumption 0.18 kW to 1.1 kW
27 kg total weight
Size: 600 x 330 x 710 mm
incl. touch display for pulse / pause operation and pressure adjustment
Central high pressure fog control for 3 zones, incl. switching relay
and for 9 pieces of air steles with 3 zones
One pressure sensor for low and high pressure area
Metal or plastic housing with LCD display and the following interfaces:
– Interface for USB UMTS modem
– Interface for the integration of the control unit in the local network
– Interface for firmware updates and PC communication
Several time programs
Low-pressure or dry-running alarm, operating medium pressure transmitter, operating hours display, hygienic function, main outlet valve and overpressure relief valve switching outputs, alarm messages, error log, diagnostic system
Miniserver consisting of:
1x mini server + extension
1x temperature / humidity sensor outside
1x wind sensor – wind transmitter and wind direction sensor + bracket
1x control cabinet 800 x 1050 x 205 with terminals
50 m data cable Cat7 for temperature and wind sensor
Incl. planning, programming and testing
9 pieces air steles – 3 zones programmable, controllable via the central control
Material: stainless steel
D = 114 mm in RAL color as desired
Height 3.50 to 5.30 m
High pressure fog nozzle – air steles
100 microns, about 0.8 l/h
at 70 to 80 bar throw about 2m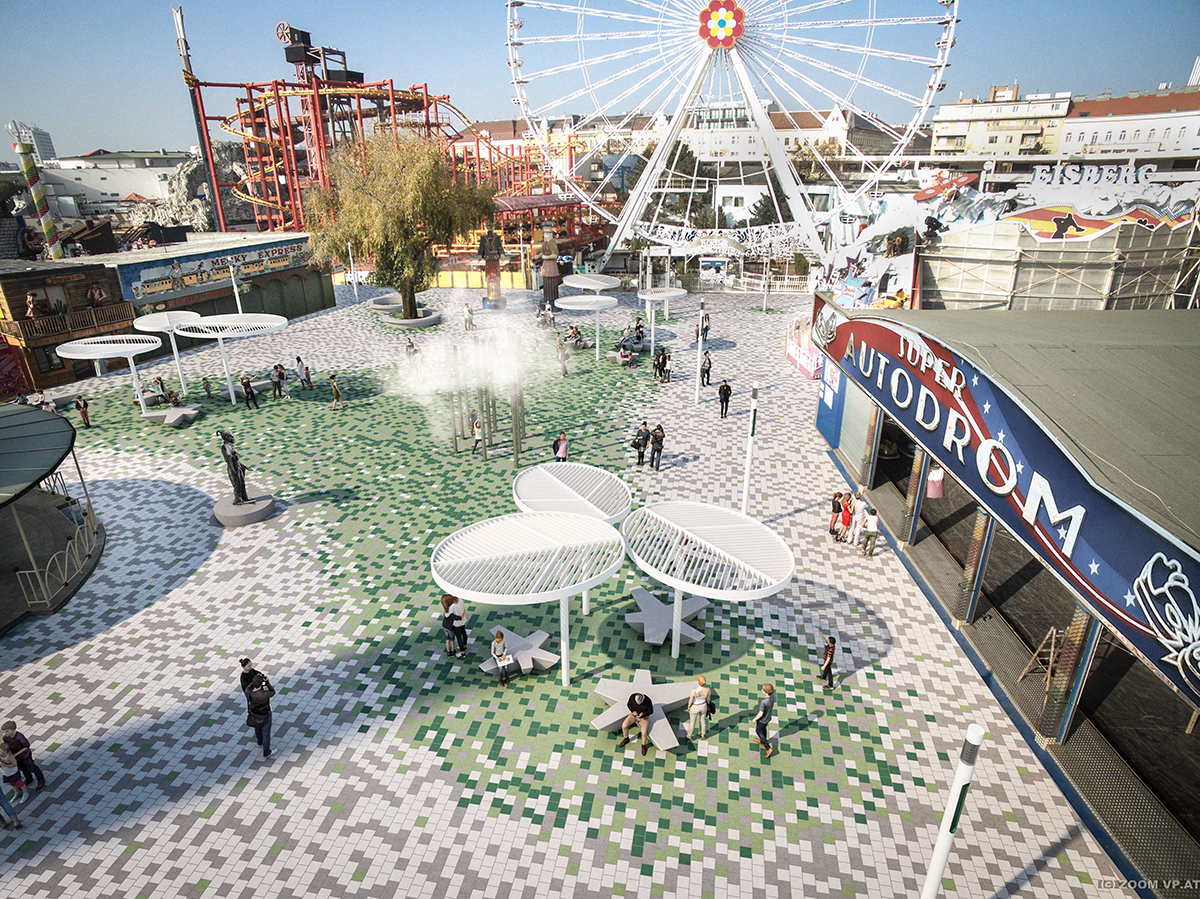 © Weinhäupl Architekten, 2018
Raintime high pressure fog systems
Highest quality is natural for Raintime high pressure pumps. The heart of every Classic high pressure pump is the robust high pressure pump and the robust electric motor designed for continuous load. Our high pressure pumps are manufactured, assembled and tested in our production center near Vienna.
Many great projects
With our fog cooling systems, it is possible to achieve a tolerable and pleasant temperature even on very hot days, and to maintain it. Special features are the low energy and water consumption and the various uses. Noticeable cooling for any outdoor area, from the guest garden to terraces and public spaces. See for yourself!
Have we piqued your interest?
– Contact us, we will advise you gladly and without obligation –